JAN OSKAR HANSEN
Debris





There was a time when I was a seaman travelled with
a cardboard suitcase and my best shoes wrapped in newspaper.
  I always wore khaki mainly because people would think I was
an American, back then I thought it a great country; still great but
 But her leaders look like nine to five clerks.
I have read many books but mostly cheep pot boilers.
Due to my shyness spent most time in my cabin and left my ship
when there was no more to read. I did developed a fondness for
Hemingway he never overwrote is books.
But for me reading had its hidden hazard as I tended to become
the person I read about.
I once read a report about me it said I was grumpy drank too much
- I must have been reading Hemingway at the time and had no social
skills and never mixed with others. I was a lousy seaman and only
enjoyed going ashore places I had read about and had an historical
meaning I could connect with. Well all this is in the past I was not to
know I was ill and introversion is a burden.



  
POETRYREPAIRS #218 v15,11:123

JAN OSKAR HANSEN
Texas





An explosion in the engine room and the ship needed
urgent repair in Houston ; I rented a car...a Buick I think
a big box like monster that skidded on slightest wet surface.
Mind I could only drive the car on my afternoon break.
Sundays was my day I started early took the whole off as
a chief steward I could do that leaving the cook to sort and
he was free to drink beer without me scolding him.
I stopped at a stud farm rented a horse, pretended
I was a cowboy, till got saddle sore, which I never got back at
the farm Norway when I rode bare back. A tee bone steak
with backed potatoes life was perfect but I left early feared to
get lost, Texas is a very dark place after sundown.
Back on the ship the captain told me to stay on board on Sundays
 that he was the captain and not me. I should have invited him
on the trip too, but I preferred to be alone.




POETRYREPAIRS #218 v15,11:123
thank you for reading poetryrepairs
please link to http://www.poetryrepairs.com/v15/123.html

---
---
---
---
All the fine arts are species of poetry--Samuel Taylor Coleridge

poetry repairs your heart
even as it splits it open.
VIRGINIA WOOLF
The Art of Reading





Our Dancing Poet Logo! FIND GIFT BUY GIFT @ http://www.zazzle.com/poetryrepairshop




No state organ: POETRYREPAIRS
accepts NO money from federal,
state, or local governments.
READERS maintain poetryrepairs.
NO READING FEE FOR SUBMISSIONS. DONATIONS, while appreciated, WILL NOT INCREASE CHANCES OF BEING SELECTED.

I have many things to write unto you but
I will not write with pen and ink
--JOHN the theologian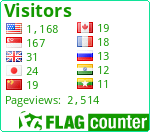 REPAIR: resort, frequent or habitual going; concourse or confluence of people at or in a place; making one's way; to go, betake oneself, to arrive; return to a place; to dwell; to recover, heal, or cure; to renew; to fix to original condition. -- Oxford English Dictionary

read more poetry

poems by JAN OSKAR HASEN appear on poetryrepairs at
Debris 218 15.11:123a
Eastertide 13.07:084
Fado 206 14.11:125
Habemus Papam 200 14.05:056
Motherís Vacation 209 15.02:0233
October in Paris 196 14.01:010
Rainbow Man 212 15.05:055c
The Schooner 212 15.05:055b
Stone Stallion 217 15.09:108a
Texas 218 15.11:123b


68% of the enslaved are subject to forced labor

contents
home
TOP