COLIN JAMES
THE BARBARIANS HAD BEHAVED REGRETTABLY





My son found the dragonís tooth amongst
some rocks and fine white sand. He washed
it clean in a tidal pool. A Hermit crab stole it,
scraping the tip then sucking the remnant root.
The boy threw some sand and stole it back.
He climbed up on the rocks with me to sit.
We examined the hardened fire, inner blackened.
Easily sold to tourists later, paying us much more
to guarantee their safe return passage .



  
POETRYREPAIRS #218 v15,11:127

COLIN JAMES
SAINT AUGUSTINE'S VERNACULAR





            Red sneakers
            disperse
            content with their tendencies.
            As sensationalized
            as the congregation
            fine tuning
            the wallpapered murals.
            Applicants
            lacking inhibitions
            may wish to notify
            their heirs
            of the possibility.




POETRYREPAIRS #218 v15,11:127
thank you for reading poetryrepairs
please link to http://www.poetryrepairs.com/v15/127.html

---
---
---
---
All the fine arts are species of poetry--Samuel Taylor Coleridge

poetry repairs your heart
even as it splits it open.
VIRGINIA WOOLF
The Art of Reading





Our Dancing Poet Logo! FIND GIFT BUY GIFT @ http://www.zazzle.com/poetryrepairshop




No state organ: POETRYREPAIRS
accepts NO money from federal,
state, or local governments.
READERS maintain poetryrepairs.
NO READING FEE FOR SUBMISSIONS. DONATIONS, while appreciated, WILL NOT INCREASE CHANCES OF BEING SELECTED.

I have many things to write unto you but
I will not write with pen and ink
--JOHN the theologian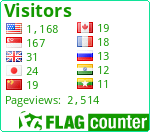 REPAIR: resort, frequent or habitual going; concourse or confluence of people at or in a place; making one's way; to go, betake oneself, to arrive; return to a place; to dwell; to recover, heal, or cure; to renew; to fix to original condition. -- Oxford English Dictionary

read more poetry

COLIN JAMES has a chapbook of Poems, A THOROUGHNESS NOT DEPRIVED OF ABSURDITY, from Pski's Porch Press



slave labor contributes to the production of at least 136 goods from 74 countries worldwide

contents
home
TOP