MARTIN JERVIS
'One more drink to the sea'





One more drink for the sea
Pondering journeys tuned in
Chord and discord drifting across
Plush waves and carpet crusts of salt

A pitching and rolling inflicted state
Eye-leveled upon white horses
Briefly saddled but unridden
Reining in against the rusty bows

Salt stinging seasoned eyes
That blinks fast in the feral spray
Cold misting shores, distance lit
By fire against a blackening sky

Yet one more toast to the sea
Mocking its begging fortress and
Drowning memories of voyages
Long since seeped into the sun



  
POETRYREPAIRS #218 v15,11:129

MARTIN JERVIS
Circle





We live on a circle.
We have searched the circumference
With a fine tooth comb
And the continuity is infinite.
We have been trapped.
Whatever has encircled us?
Watches futile running
Around 360 degrees.
Whatever conceived us?
Madly calculated
A type of geometric theorem
Leading to a thumping of walls.
Whatever segmented us?
Bestowed a diminished area
Upon a decreasing space.
Concepts have been reduced
To solid polygon microdots
That nearly ran out of space.
Whatever invented scope?
Only planned in circles
And that which is angular
Became familiar with surroundings
That are spherical and here
But never really in sight of
What's at the end of?
A curved line.




POETRYREPAIRS #218 v15,11:129
thank you for reading poetryrepairs
please link to http://www.poetryrepairs.com/v15/129.html

---
---
---
---
All the fine arts are species of poetry--Samuel Taylor Coleridge

poetry repairs your heart
even as it splits it open.
VIRGINIA WOOLF
The Art of Reading





Our Dancing Poet Logo! FIND GIFT BUY GIFT @ http://www.zazzle.com/poetryrepairshop




No state organ: POETRYREPAIRS
accepts NO money from federal,
state, or local governments.
READERS maintain poetryrepairs.
NO READING FEE FOR SUBMISSIONS. DONATIONS, while appreciated, WILL NOT INCREASE CHANCES OF BEING SELECTED.

I have many things to write unto you but
I will not write with pen and ink
--JOHN the theologian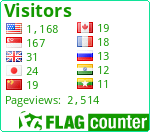 REPAIR: resort, frequent or habitual going; concourse or confluence of people at or in a place; making one's way; to go, betake oneself, to arrive; return to a place; to dwell; to recover, heal, or cure; to renew; to fix to original condition. -- Oxford English Dictionary

read more poetry

Alone in a bar/tavern, alone at sea, alone in a crowd. Very nicely done. Harkens to Coleridge's "alone, alone, all, all alone,/alone on the wide, wide sea".

Although "Circle" is a difficult read, it is a puzzle open to interpretation.

slavery generates US$150 billion in illegal profits per year

contents
home
TOP