20th anniversay issue #4
JOHN HORVATH Jr : Black Dolphins Passing Alligator Point Beach
poetryrepairs.com #209 15,02

for your reading pleasure, verse
from new and established poets

poetry requires a mature audience,
if you are under 18 years of age, click here

JOHN HORVATH Jr
Black Dolphins Passing Alligator Point Beach





Had the sun been higher or
the wind a slight more brisk
I would not have sat still
in the dunes watching girls
attempt a modest tan on breasts.

I saw the dolphins pass
and realized how time has
come to pass me by; how once
much younger I might have cried
and pointed their direction. Now
an old man fearing detection,
I sat still, burnt bright red.

Red in the dunes along Alligator Point,
I felt the young women blossom
while sensing someone out here
possibly observing their maturing gestures.
Flaunt what you have: the wrinkles
are coming; the boys will be old men
burnt forever by too many summers.




  
POETRYREPAIRS #218 v15,11:134

poetryrepairs.com  #209 15,02 

North Florida Poems by John Horvath Jr.



page 013




JOHN HORVATH Jr | Southern Harmony

SEBASTIAN VILAR RODRIGUEZ | All European Life died at Auschwitz

MICHAEL DAVID COFFEY | Passages




page 014




JOHN HORVATH Jr | Black Dolphins Passing Alligator Point Beach

FERESHTEH SHOLEVAR | Games of War

C. J. MARECIC | Cursed With Hope




page 015




JOHN HORVATH Jr | Moon over Liberty County

MARTINA REISZ NEWBERRY | Tourmaline

ANDREW MACARTHUR | Canto Jondo




page 016




JOHN HORVATH Jr | Sinking into the Appalachicola National Forest

LAURA CLOSE | Restaurant

NICK BRUNO | The Art of Poetic Cleansing




page 017




JOHN HORVATH Jr | Chameleon

   *Now You See It... critique by LAURIE JOHN

CAROL SHILLIBEER | Moccasins

AURORA ANTONOVIC | Butterfly




page 018




JOHN HORVATH Jr | Golden Triangle Lifemate Wanted

ABIGAIL B. CALKIN | How Boys Become Men

KAREN GODSON | Coming Out




page 019




JOHN HORVATH Jr | Bottlecaps in the Blountstown JUNIOR FOODS Parking Lot

JIM BENNETT | Banshee

RUTH DAIGON | To Kiss the Earth




page 020




JOHN HORVATH Jr | Appalachee Twister

SIMON PERCHIK | Star by Star

ANTHONY LICCIONE | When Death Strikes




page 021




JOHN HORVATH Jr | Wewahitchka Vigilante Saves a South Miami Soul

MARTIN JERVIS | FALSE BLOOD

BETSY E. LISTER | Where Do Beautiful Souls Go




page 022




JOHN HORVATH Jr | Rev. Terrebonne Preaches to the Deaf and Dumb of Grundy County

HAL SIROWITZ | Gifts

JAN OSCAR HANSON | A Wife Not Mine




page 023




JOHN HORVATH Jr | Lost Soul Loses Life at the Shrine of the Florida Catholic Martyrs

DAVID BARNES | Central Station 

JAN OSKAR HANSEN | Motherís Vacation




page 024




JOHN HORVATH Jr | Smuggler's Dream

KELLY JEAN WHITE | Wonder

CHRISTOPHER BARNES | Buster Keaton




poetryrepairs.com  #209 15,02 



please link to poetryrepairs @ http://www.poetryrepairs.com/v15/c02.html 
POETRYREPAIRS #218 v15,11:134
thank you for reading poetryrepairs
please link to http://www.poetryrepairs.com/v15/134.html

---
---
---
---
All the fine arts are species of poetry--Samuel Taylor Coleridge

poetry repairs your heart
even as it splits it open.
VIRGINIA WOOLF
The Art of Reading





Our Dancing Poet Logo! FIND GIFT BUY GIFT @ http://www.zazzle.com/poetryrepairshop




No state organ: POETRYREPAIRS
accepts NO money from federal,
state, or local governments.
READERS maintain poetryrepairs.
NO READING FEE FOR SUBMISSIONS. DONATIONS, while appreciated, WILL NOT INCREASE CHANCES OF BEING SELECTED.

I have many things to write unto you but
I will not write with pen and ink
--JOHN the theologian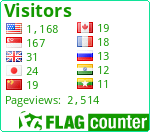 REPAIR: resort, frequent or habitual going; concourse or confluence of people at or in a place; making one's way; to go, betake oneself, to arrive; return to a place; to dwell; to recover, heal, or cure; to renew; to fix to original condition. -- Oxford English Dictionary

read more poetry





contents
home
TOP