JOHN HORVATH jr 
Virgin on the John






virgin sitting on the john
cries at the bedroom brute
waiting in his penguin suit

sometimes marriage is escape
and sometimes wedding is a wrong
committed to prove to mom and dad
an independent streak, a strong
affection, desire for a private life--
what has she gotten into now?

what does it take to be a wife?
how much surrender of the will
how many times each month
can be enough--and still
she goes through with it,
marches like a lamb to slaughter,
is given like a scapegoat 'fore
the Lord; her family--abandoned--witnesses
and no one says, 'all this and his mistresses,
his Monday football night, his poker night,
his lonesome cock some night wanting rub
after his Friday flings among his friends,
drunk bastard on his way home at home
with her with her with HER and with who else
he surrenders loneliness and promises
that unto death, though poverty and all of that
and what of her?  and what of spreading womb?
And what of this bathroom like a porcelain tomb?
Her mother never told her none of that.

She must come out in order to begin
the life she's promised for herself eternal
in its bound as ban has promised both:
some singles leave that life for only love.



  
POETRYREPAIRS #218 v15,11:141

poetryrepairs.com  #215 15,09 



page 097




CAROL SHILLIBEER | Eurdyice Running For the Pass

MICHAEL LEE JOHNSON |  Abandoned




page 098




RALPH MONDAY | All the Dead Spaces

LAURIE CORZETT | Lesson of the Greast Depression




page 099




VERNON WARING | WONDERLAND

JANET I. BUCK | Silent Nights




page 100




SUE LITTLETON | KATANA

JOHN HORVATH jr | How to Write Bad Poetry 




page 101




NORMAN J. OLSON | visiting LA on Halloween

CORAL HULL | Open Window




page 102




COREY MESLER | Gloria Grahame Grays

AJANA BASU | God's Pardon




page 103




LYN LIFSHIN  | MONTMARTRE

LYN LIFSHIN | APRIL,_PARIS




page 104




JANE HUTTO | Summer's Last Weekend

RICKY GARNI  | A Breath of Fresh Air 




page 105




CHRISTOPHER MULROONEY | proclamation

JOHN HORVATH jr | Virgin on the John




page 106




KIRBY WRIGHT | TURTLE

CHRISTOPHER BARNES | GHOST WALKS 41




page 107




HEIDI MORRELL  | A Little Fresh Air

Poets on POETRYREPAIRS | since 1997]




page 108




JAN OSKAR HANSEN | Stone Stallion

Past Poets published on POETRYREPAIRS | where are they now








poetryrepairs.com  #216 15,09 



please link to poetryrepairs @ http://www.poetryrepairs.com/v15/c09.html 





thank you for reading poetryrepairs

please link to http://www.poetryrepairs.com/v15/141.html 



---
---
---
---
All the fine arts are species of poetry--Samuel Taylor Coleridge

poetry repairs your heart
even as it splits it open.
VIRGINIA WOOLF
The Art of Reading





Our Dancing Poet Logo! FIND GIFT BUY GIFT @ http://www.zazzle.com/poetryrepairshop




No state organ: POETRYREPAIRS
accepts NO money from federal,
state, or local governments.
READERS maintain poetryrepairs.
NO READING FEE FOR SUBMISSIONS. DONATIONS, while appreciated, WILL NOT INCREASE CHANCES OF BEING SELECTED.

I have many things to write unto you but
I will not write with pen and ink
--JOHN the theologian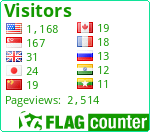 REPAIR: resort, frequent or habitual going; concourse or confluence of people at or in a place; making one's way; to go, betake oneself, to arrive; return to a place; to dwell; to recover, heal, or cure; to renew; to fix to original condition. -- Oxford English Dictionary

read more poetry





contents
home
TOP