JANET I. BUCK
Tooth Decay





I feel a lump inside my breast,
consider it a garlic clove,
catch its scent beneath my
tattered fingernails,
go back to sleep, dreaming
of the mammogram I should have
gotten years ago. Our porch swingís
creaking as it moves.
Rusted screws are no surprise.

Too many other troubles brew
with morning coffee every day.
This is just a sly aside of destiny,
like rubbing tongues across
the acorns of old teeth.
Canít put everything thatís wrong
in crock pots just to stew for hours.
Iíll shake garlic from a jaró
all my dread will disappear.
In the end, we all play bridge
with tattered cards, aces fall
from baggy sleeves.

If I pickle every mini-cuke I eat,
my veins will fill with vinegar.
Despite edema in my calf,
Iím eating twelve potato chips,
the biggest ones inside the bowl.
No time to watch alyssum buds
become thick bags of cotton balls,
float the air before
they hit their graves of dirt.
I study peach geraniums,
wish against all wishes lost,
their petals last through August days.

Dots are rubbing off the dice.



  
POETRYREPAIRS #218 v15,11:144

JOIN our 20th Year Anniversary of poetry and poets!
CALL for POETRY and for GUEST EDITORS

Attention! for issues to Dec 2016
Poets. Group Leaders. Scholars, Critics, a Classroom Instructors, Guest Editors!
www.poetryrepairs.com seeks 12 or 24 poems from your group.
Groups may be classroom, prison, inner city, online groups, etc.
To appear in regular issues of poetryrepairs Ė contemporary international poetry.

Also seeking submissions of 3 to 6 poems from new or established poets.

Simple guidelines: poems must demonstrate familiarity with poetic devices beyond end rhyme
and meter. Formal poetry, if exceptional, is considered. Groups of 12 or more poems may be themed.

1.  "username" or "ID" is unacceptable; please use your legal name.
2.  Send with attachment in .doc format to poetryrepairs@gmail.com
3.  Subject line: Selected poems (of/by/from _____________________).
4.  POETRYREPAIRS does not publish politics nor other forms of pornography;
 Avoid Senseless violence, meaningless sex and/or vulgarity, and oddly shaped poems.
5.  Let your cover letter introduce the poems you send, the purpose of your groupó In general, whatever the reader should know of your work/poets.

direct queries to poetryrepairs@gmail.com

Poetryrepairs is for all things poetry and related to poetry: reviews, criticism, theory, chapbooks, ebooks, etc.

Join us for our celebration of 20 years of poetry and poets online at http://www.poetryrepairs.com for contemporary international poetry!

Invite YOUR FRIENDS





POETRYREPAIRS #218 v15,11:144
thank you for reading poetryrepairs
please link to http://www.poetryrepairs.com/v15/144.html

---
---
---
---
All the fine arts are species of poetry--Samuel Taylor Coleridge

poetry repairs your heart
even as it splits it open.
VIRGINIA WOOLF
The Art of Reading





Our Dancing Poet Logo! FIND GIFT BUY GIFT @ http://www.zazzle.com/poetryrepairshop




No state organ: POETRYREPAIRS
accepts NO money from federal,
state, or local governments.
READERS maintain poetryrepairs.
NO READING FEE FOR SUBMISSIONS. DONATIONS, while appreciated, WILL NOT INCREASE CHANCES OF BEING SELECTED.

I have many things to write unto you but
I will not write with pen and ink
--JOHN the theologian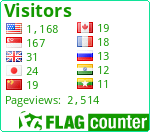 REPAIR: resort, frequent or habitual going; concourse or confluence of people at or in a place; making one's way; to go, betake oneself, to arrive; return to a place; to dwell; to recover, heal, or cure; to renew; to fix to original condition. -- Oxford English Dictionary

read more poetry

Janet Buck is a seven-time Pushcart Nominee. Her poetry has appeared in 2River View, Offcourse, The Pedestal Magazine, and hundreds of journals worldwide. Janet's second print collection of poetry, Tickets to a Closing Play, was the winner of the 2002 Gival Press Poetry Award and her third collection, Beckoned By The Reckoning, was released by PoetWorks Press in the spring of 2004. She has been a regular contributor to poetryrepairs and its first guest editor.



contents
home
TOP