poetry repairs your heart
even as it splits it open.
VIRGINIA WOOLF
The Art of Reading]




REPAIR
resort, frequent or habitual going; concourse or confluence of people at or in a place; making one's way; to go, betake oneself, to arrive; return to a place; to dwell; to recover, heal, or cure; to renew; to fix to original condition.

Oxford English Dictionary


directory of previous issues:
http://www.poetryrepairs.com/home.htmp

for a year of issues directory
go to issue 12 of that year YY
http://www.poetryrepairs.com/v17/c12.html
welcome to POETRYREPAIRS - contemporary international poetry
for your reading pleasure, poetry from new and established poets

poetryrepairs.com #244 v17.c12

page 133

SABAHUDIN HADZILALIC| 133POEM1
poetryrepairs v17.c01

page 134

CONOR McDONNELL | Woman's Best Friend
poetryrepairs v17.c02
page 135

KIRBY WRIGHT1 | Notes from the Hanged Woman
poetryrepairs v17.v03

page 136

Walter WILLIAM SAFER | Tth Land Beyond the Rainbow
poetryrepairs v17.c04
page 137

Zoltán Böszörményi | On the Periphery of the Universe
poetryrepairs v17.c05
page 138

NANA TOKATLI | A thousand steps
poetryrepairs v17.c06
page 139

HIRA SADHAK | You Never Said Yes , Never No
poetryrepairs v17.c08
page 140

JERRY DURICK | Missing
poetryrepairs v17.c09
page 141

MADELINE SHARPLES | The Next Rut
141POET2 | 141POEM2poetryrepairs v17.c10
page 142

KAREN R. SPRINGER | DIAZ CREEK
141POEM2poetryrepairs v17.c10
page 143

RAE DESMOND JONES | 143POEM1
poetryrepairs v17.c11
page 144

A.D. WINANS | JAZZ REFLECTIONS


please link to poetryrepairs @ http://www.poetryrepairs.com/v17/c12.html
poetry requires a mature audience, if you are under 18 years of age, click here



Not a state organ: POETRYREPAIRS accepts
no monies from federal, state, or local governments. We relie on readers like you.
Please donate to maintainPOETRYREPAIRS . NO READING FEE FOR SUBMISSIONS. DONATIONS WILL NOT INCREASE CHANCES OF BEING SELECTED.



Purpose

POETRYREPAIRS introduces and encourages development of new and established poets [and writers on poetry-related subjects] who seek an international idiom in poetry,

POETRYREPAIRS explores all facets of poetry: its philosophy, literary criticism, theory and praxis. We invite informational, plain-language essays on poetry-related subjects: for example, local-provincial-regional-national-international-multicultural poetry, commentary, interviews, opinion, reviews of books-performances-writing programs, and discussions on issues relevant to poets, their poems, and poetry readers.

[POETRYREPAIRS seeks writers in the global creative community. We will publish local-provincial-regional-national-international-multicultural poetry, We favor writing that is reasoned/rational and accessible to international readers.]

POETRYREPAIRS wants you to gather with friends, to recite poetry over food and beverage, to debate its messages, and to light candles in darkened places.

poetryrepairs.com invites your essay on poetry, or on a poet or poets, and, also, essays on all things related to poetry, its theory and its practice. Or, simply comment on a poem/poet on poetryrepairs.com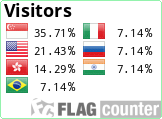 Privacy Statement

POETRYREPAIRS policy is to respect the purpose for which visitors give us information and to respect our poets' need for privacy. The sole exception is 'We share necessary information when nominating a poet/poem for awards.'

We never give, sell, nor rent information to third parties for email marketing or other purposes. We may have advertising , affiliates, and partners; but no personal information is released to them.



FIND GIFT BUY GIFT @
http://www.zazzle.com/poetryrepairshop.